ADP also offers a retirement plan to ensure the security of your life after retirement. You can access it and get more information about pension plans at www.mykplan.com.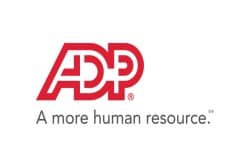 ADP employees can also access the Mykplan self-service login portal.
Frequently Asked Questions
What is the Participant Portal doing to protect the privacy of my account information?
A: The Participant Portal is designed to be as secure as possible, taking into account current encryption and Internet technology. The participant portal requires very strong encryption, which until recently was only available in the United States and is not yet available in countries subject to a United States embargo. New security features and enhancements are constantly being added to ensure the latest technology is used to protect your account.
What is the ADP pension plan?
When you choose an ADP® pension plan, you and your employees benefit from easy-to-use technology. Full integration of the plan with the ADP payroll. Experienced service and award-winning employee training programs. Access to investment management services.
Can my employer see my balance of 401,000?
Subject: Can the employer see your balance of 401,000? Yes, whoever your company's plan administrator is, they can see your balance and your investment decisions.
How do I access my 401k statement?
Information from the website is usually included on the bank statement along with a customer service number that you can call. If you can't find a prior plan statement, just call your employer's human resources department and ask about the person making the 401k plan.
How can I verify my 401k savings account?
If you already have a 401 (k) and want to check the balance, this is pretty easy to do. You should receive paper or electronic bank statements. If not, talk to HR at work and ask who the vendor is and how you can access your account.
What happens if my personal registration code expires?
A: If your personal registration code is no longer active, you can request a new code or register by answering a series of identity questions.